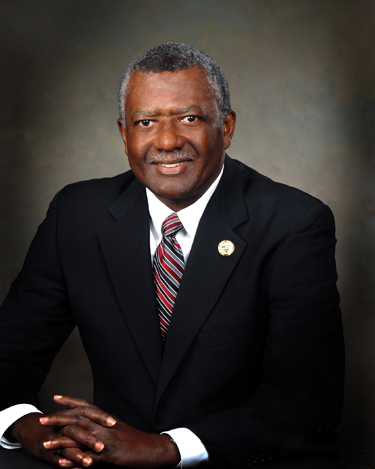 Written by Dr. Anthony O. Parker
"It is not well to forget the past. Memory is given to man for some wise purpose. The past is the mirror in which we may discern the dim outlines of the future. The nation may forget, it may shut its eyes to the past, and frown upon any who may do otherwise, but the colored people of this country are bound to keep the past in lively memory until justice shall be done to them". – Frederick Douglas.
Each February, we write essays, blogs and sit for interviews related to Black history. Often, we talk about Black men who changed America for the better. We reverently speak of Frederick Douglas, Martin Luther King, John Lewis, Colin Powell, Malcolm X, Muhammad Ali, and other men. Less frequently do we talk about the Black women who changed America.
When we discuss Black women in February, we almost always begin with Rosa Parks. Ms. Parks deserves to be mentioned early in the discussion. Most of us know what happened. On December 1, 1955, she decided the fare that she paid for a seat on the bus was equivalent to any other passenger. She did her part to defray the operational cost of the Montgomery Alabama Transit System. She was a loyal customer. She didn't receive a discounted fare. She didn't receive a "back of the bus "refund. Along with Dr. King and the others who were part of the 1955 Montgomery Bus Boycott, she taught all Americans how to say NO with dignity! No, I will not pay for the privilege of being discriminated against. She taught us one of the productive ways to say, I've had enough. She taught us that we all had worth.
Fannie Lou Hamer was famous for saying, "I'm sick and tired of being sick and tired." That about summed it up in the mid-1960s. Before she made that statement, she summoned the courage to attempt to register to vote in the Mississippi Delta. She was a sharecropper's daughter and the youngest of ten children. She dropped out of school before taking high school civics, government, and US history, but she understood the difference between right and wrong. She was arrested and beaten for registering to vote. She and her husband were evicted from their home, and their car was repossessed. She sustained vision and hearing loss from her beating, but it gave her more courage. She attended the 1964 Democratic Party National Convention without credentials from the Mississippi Democratic Party. She insisted that her delegation be seated with full voting rights, and they were. She established a farm in the Mississippi Delta to feed starving people of all races. She became a national leader in Civil Rights Movement and a World Leader in Women's Rights Movement. Her most profound pronouncement was, "no one is free until we are all free."
In the 1960s, you didn't see Black people on the cover of most national magazines. You certainly didn't see Black children. My mom was the volunteer librarian for the Black Library in St. Matthews, SC. I had to pass the West End Branch on my way home from school, so I was forced to stop and do my homework. While waiting on my mother, I saw an illustration by Norman Rockwell of a Black girl on the cover of Look Magazine dated January 14, 1964. You could see all of her, but you could only see the men accompanying her from the waist down.
The graphic was titled "The Problem that we all Live With." I learned she was Ruby Bridges, and she needed federal marshals for protection to go to school. We were the same age. I didn't need Federal Marshalls to walk to school. Why did she? "Because she is a Negro," I was told. (We didn't often say Black or African American in 1964). Well, so am I. I never got a satisfactory answer from my parents. My curiosity caused me to read the article. For all my life, I thought, how brave her parents must have been. I met Robert Coles M.D. in 1990. Dr. Coles was the psychiatrist who worked with Ruby Bridges when she was six years old. I've never met Ruby Bridges, but I hope someday that I will. She taught me the importance of education.
Majeska Monteith Simpkins was a heroine of the first magnitude in my family. I met her when I was seven years old. She appeared to be South Carolina royalty. Mrs. Simpkins represented human rights and dignity in South Carolina in the 1930s through her death in 1992. She taught at Booker T. Washington High School after graduating from Benedict College in 1921. She became the State of South Carolina's only Black public health official in 1931. She lost that position when she became a member of the South Carolina NAACP executive board. She helped write the declaration of the school lawsuit that asked for the equalization of Clarendon County Schools. That case was later folded into Brown vs. Board of Education. Perhaps her most significant work occurred in 1950 with the South Carolina Federal Court Case of Briggs vs. Elliott. However, she didn't stop at education and public health. She also made her mark on public accommodations by co-owning the Motel Simbeth, which appeared in the Negro Travelers Green Book. Black people needed to know safe places to stay.
Of course, there are other notable Black women such as Sojourner Truth, Mary McCloud Bethune, Shirley Chisholm, and thousands more. However, these Black women most inspired me. I hope that I've honored their legacy sufficiently during Black History Month.