For more information, contact one of the instructors. They will be happy to answer your questions about the program.
Lean Six Sigma
Manufacturing Technology Center, Room 101
---
What is Lean Six Sigma?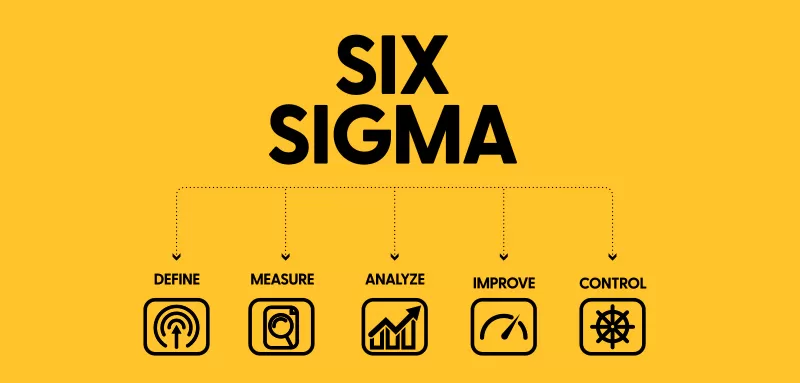 Earn Your Lean Six Sigma Belt
In recent years, Six Sigma ideas have been combined with lean enterprise concepts to create a methodology called Lean Six Sigma. The ideas and concepts have moved from being solely for manufacturing and industrial companies to include the service and healthcare industries.
The Lean Six Sigma methodology views lean enterprise, which addresses process flow and waste issues, and Six Sigma, with its focus on variations and design, as complementary disciplines aimed at promoting business and operational excellence.
Our highly credentialed instructors utilize the well-known ASQ curriculum, combining it with real-world scenarios to teach participants how to properly collect and interpret data pursuant to leading problem-solving projects.
The certification is a validated 3rd party Certification.
---
Green Belt Certification
Albany Tech offers a Green Belt program that is 100% online and can be completed in 13 weeks, or less, while you continue to work and live your life.

Total Cost
$1,499

Program Length
13 Weeks or Less

Next Sessions
Summer & Fall 2023
---
Black Belt Certification
The Black Belt program is not an online program - students are required to attend some on-campus classes. To find out more about the Black Belt program, contact Dr. Steve Eidson, 229-430-6619 or seidson@albanytech.edu.
We're a real college! We're not a certificate factory, but a regionally accredited college in Albany, Georgia. We've been teaching Lean Six Sigma Green & Black Belt courses for eight years. Our programs will provide you with a validated, 3rd Party certification. This is important to employers because they'll know you completed a rigorous, high-quality program.
We're Half the Cost of many other college and university programs.
Our Green Belt online program is Self-Paced. You have access to the material for 13 weeks, moving at your own pace.
Online convenience with encouraging faculty support. Steve Eidson, Master Certified Black Belt, will respond quickly to your questions and concerns. Our faculty wants to help you succeed.
You'll earn CEUs. Earn at least 13.5 Continuing Education Units in addition to your certification.
Is Financial Aid available for Lean Six Sigma Green Belt?

Continuing Education, non-credit courses are not eligible for Financial Aid. You may qualify for financial aid if you are applying to become a credit student at Albany Technical College. Students seeking college credit should begin the steps for admission several weeks in advance. See the steps for admission to Albany Technical College here.

---

Do I need to complete the admissions process if I want to take Lean Six Sigma Green Belt as a Continuing Education student?

No. As a Continuing Education Student, you simply fill out the enrollment form and pay your tuition. To receive an enrollment form from our Enrollment Advisor, call 229-430-3867 or email Tracy Wallace at twallace@albanytech.edu.

---

Will I need to purchase text books or course materials?

No additional purchases needed. Your online modules will include everything you need, including Student Guides in PDF format that you can print if you desire.

---

How long will it take me to complete the program?

Thirteen weeks or less. In other words, the material is available to you for 13 weeks beginning on the start date. You can finish in 13 weeks if you are able to commit an average of five to six hours per week to the work. If you want to complete your program quicker, you may be able to do so. The program is self-paced, so you move through the material at your own speed.

---

Can my employer pay for my certification?

Of course. Many employers find a tremendous return on investment when they pay for their employee's Green Belt Certification. We will be glad to work with your HR department or supervisor to get you registered. We can invoice your employer for the tuition. Your employer should contact Tracy Wallace at 229-430-3867.

---

What if I need help or have questions?

Simply reach out to one of our faculty or to the Program Chair, Dr. Steve Eidson, whenever you need help. The faculty's contact information will be provided to you with your syllabus. Our faculty members are experienced college instructors who want to help you succeed.

---

When will I receive my Lean Six Sigma Green Belt Certificate?

Those who have successfully completed the course will receive their certificates in the mail approximately two weeks after the course closes.

---

Will I get Continuing Education Units (CEUs) for participating?

This course earns you 13.5 CEUs. Upon successful completion of the course, you will receive a CEU certificate in the mail from the Center for Business Solutions at Albany Technical College.

---

Is Black Belt Certification available at Albany Technical College?

Albany Tech offers Lean Six Sigma Black Belt to Continuing Ed students and credit students. Currently, this program is not an online program - students are required to attend some on-campus classes. To find out more about the Black Belt program, contact Dr. Steve Eidson, 229-430-6619 or seidson@albanytech.edu.

---

How do I get started?

Enroll in the program by contacting our Enrollment Advisor for Continuing Education at 229-430-3867 or email to twallace@albanytech.edu.

---

Are sessions offered regularly?

We offer the online Green Belt certification course three times a year in the fall, spring and summer. You can put in an application anytime for any upcoming course. Call us at 229-430-3867 for specific dates of upcoming courses.

---