Hours of Operation
Mon – Thur, 8:00 am – 9:00 pm
Friday - 8:00 am – 4:00 pm
Saturday - 8:00am – 12:00pm
Closed Sunday and Holidays
(Also closed on Saturdays following state recognized holidays.)
Library And Media Center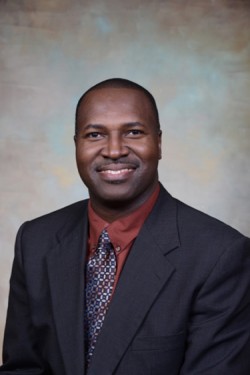 Logistics Education Center, Library/Media Center
The Anthony O. Parker, Ph.D. Library/Media Center provides access to high-quality resources that support ATC's curriculum, enhance technical training, spark basic literacy education and serve the needs of the students, faculty, and staff. The Anthony O. Parker, Ph.D. Library/Media Center provides access to the local area, regional, national, and international information resources. The Anthony O. Parker, Ph.D. Library/Media Center provides the best possible access to information in print, media, or electronic format.
Media Services
Media services are available to faculty and staff at the Anthony O. Parker, Ph.D. Library/Media Center. However, for ease of access, instructional departments house and distribute televisions, VCRs, overhead projectors, and instructional tools to their faculty from within the department. Teaching resources that are not accessible within the department, such as digital cameras, projectors, or Dictaphones, are available in the library/media center for faculty check out.
Media Production Services
The Media Production Center is available on the Dougherty County campus to help faculty and staff in creating instructional tools. Available services include:
Video editing and copying
Digital photography editing
Lamination
Scanning services
Audio dubbing services
Multimedia presentation services
Lending Library
The Anthony O. Parker, PHD library/Media Center now has books availabe to check out for the following programs:
Engineering Technology Students
Civil Engineering
Engineering Graphics
Electronics Technology
Mechatronics
Electrical & Computer Engineering Technology
Mathematics
Please contact your instructor for information or visit the ATC Library.
Online Reference Services

GALILEO (Georgia Library Learning Online)
GALILEO stands for Georgia LIbrary LEarning Online, an initiative of the Board of Regents of the University System of Georgia. GALILEO is an online library portal to authoritative, subscription-only information that isn't available through free search engines or Web directories. Participating institutions may access over 100 databases indexing thousands of periodicals and scholarly journals. Over 10,000 journal titles are provided in full-text. Other resources include encyclopedias, business directories, and government publications.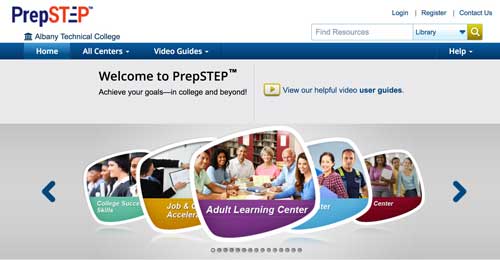 PrepSTEP™
PrepSTEP is packed with online resources to help students achieve academic success and workplace readiness. It has skill building in English, math, and science, career licensing test prep, workplace skill building, basic computer skills tutorials, college success skills development, and much more.

Credo Reference
Credo Reference provides full-text online access to hundreds of multidisciplinary reference book collections, including art, history, law, medicine, psychology, technology, bilingual dictionaries and encyclopedias.
Online Circulation Services

ATC Library Online Public Access Catalog
Primo provides simple, one-stop searching for books and e-books, videos, articles, and more. Primo also helps you manage research and other Library Services. Primo users must sign-in to request resources from other TCSG libraries and view full search results. (Some databases only show results when you're signed in.)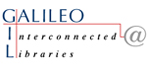 Gil (Georgia Interconnected Libraries)
GALILEO Interconnected Libraries, or GIL, is an extension of the GALILEO initiative funded by the Governor and the General Assembly of the state of Georgia to enhance and expand educational opportunities for the citizens of Georgia. This universal catalog provides access to all of the information resources of the University System of Georgia's Libraries.
---
Off-Campus Library Reference Resources (Cooperative Agreement Libraries)
DCPL (Dougherty County Public Library)
ASU Library (Albany State University Library)