Hours of Operation
Mon – Thur, 8:00 am – 9:00 pm
Friday - 8:00 am – 4:00 pm
Saturday - 8:00am – 12:00pm
Closed Sunday and Holidays
(Also closed on Saturdays following state recognized holidays.)
Library And Media Center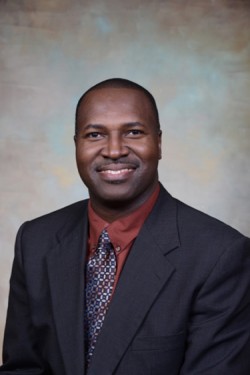 Logistics Education Center, Library/Media Center
Read Bio
Library materials are available for students, faculty, and staff to check out. ATC student identification cards are required for student check out. Students are required to sign in upon entering the library media center and present their current student ID before utilizing the library facilities and resources. All students must adhere to the posted rules regarding library facilities and computer resources.
The loan period for students to check out books and other print items is two weeks. The faculty is permitted to check out material for the entire quarter. All materials are due at the end of each quarter.
Overdue books assess a fine of 10 cents per day per book. Overdue notices will be mailed to delinquent borrowers. If an item is damaged or lost, the borrower will be required to pay for the cost of the item plus any processing fees. Students who owe fees for overdue, lost, or damaged books will be reported to the business office for collections at the end of each quarter.
Reference items cannot be checked out. Reference materials include such items as dictionaries, encyclopedias, almanacs, periodicals, indexes, atlases, microforms, and any other publications designated as reference.
Reserves
Instructors can house course materials within the library to be loaned to their students. Loan periods for these resources are determined by the instructor.
Document Duplication Services
A Xerox copier is available in the library media center for student use. Copies are 10 cents per copy. Instructions for use are posted on the copier.