Hours of Operation
Mon – Thur, 8:00 am – 9:00 pm
Friday - 8:00 am – 4:00 pm
Saturday - 8:00am – 12:00pm
Closed Sunday and Holidays
(Also closed on Saturdays following state recognized holidays.)
Library And Media Center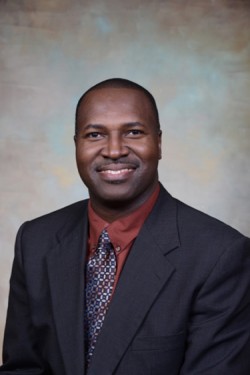 Logistics Education Center, Library/Media Center
Read Bio
Interlibrary Loan (ILL) is an agreement among participating libraries to make certain materials, books, dissertations, journal articles, etc., available to member libraries upon request. This agreement for "resource sharing" gives library patrons access to far more materials than any one library could hold. The Anthony O. Parker, Ph.D. Library/Media Center searches its own collection first and then searches the Online Computer Library Center (OCLC) database to locate and borrow materials owned by other US, Canadian and European libraries. Students may also search the WorldCat database to locate books, and Gold (Geogia Online Libraries) to locate journal articles. Both databases are available through Galileo (Georgia Library Learning Online).
Some material may not be available for request since many loans are based on the lending institution lending policy. Listed below are some materials that may not be available:
recently published books
rare or fragile books
multi-volume sets
reference books
theses and dissertations
conference proceedings
unpublished papers and reports
bound or single-issue periodicals
computer software
audio-visual materials
Who is eligible to request ILL?
Currently enrolled ATC students, faculty and staff may use the ILL service. If you are uncertain as to whether you are eligible to use ILL services, please contact Anthony O. Parker, Ph.D. Library/Media Center at 229-430-1745 for assistance.
How long does it take to receive materials?
Most items arrive at the requesting institution's campus within two to four weeks. Contact the Anthony O. Parker, Ph.D. Library/Media Center to inquire about the status of your request.
What is the cost?
Generally, there is no charge for Interlibrary Loan requests. However, if there will be a charge, we contact you via E-mail or by telephone before completing the request.
How do I make a request?
To request materials from Interlibrary Loan, complete the online Interlibrary Loan request form at the following links: ILL Book Request Form, ILL Periodical Request Form. Inter-Library Loan material will be ordered on a first come first serve basis. Request forms are also available at the Anthony O. Parker, Ph.D. Library/Media Center.
How do I receive the items?
Once the items arrive they are checked out to the patron. You must be enrolled in the library's resources circulation system to retrieve your items.