Hours of Operation
Mon – Thur, 8:00 am – 9:00 pm
Friday - 8:00 am – 4:00 pm
Saturday - 8:00am – 12:00pm
Closed Sunday and Holidays
(Also closed on Saturdays following state recognized holidays.)
Library And Media Center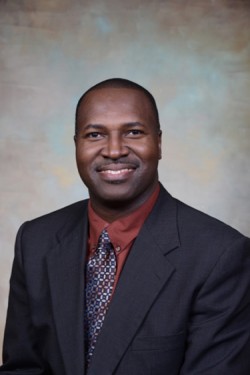 Logistics Education Center, Library/Media Center
Library and Media Services
The library staff at Albany Technical College (ATC) is dedicated to serving its library patrons to fulfill their information needs. Special assistance will be given to patrons who are unfamiliar with the information retrieval systems. The library staff also endeavors to keep patrons updated on current events and current technological advancements.
Reference services will be provided on a first-come, first-served basis. Priority is given to Albany Technical College students, faculty and staff. The library staff assists all patrons; however, staff will not provide tax, legal, medical advice, answer homework questions, or attempt to complete trivia contests for any patron. Library patrons are welcome to browse through library resources to fulfill these resources. Online resources such as Galileo, (Georgia Library Learning Online), NetLibrary, Ebsco A-Z and ATC Library Online Pubic Access Catalog (OPAC) is accessible from the link above.
Searching ATC Online Public Access Catalog (OPAC)
Students, faculty and staff may use the Online Public Access Catalog to find over 60,000 electronic and hardcopy resources, videos, DVDs, and other monographs. Books within this database are indexed primarily by Title, Subject, Author and Notes. Patrons may also retrieve resources by course programs. For details on searching please contact the librarian on duty at (229) 430-1745 or library@albantyech.edu.
Serial Holdings List (EBSCO A-to-Z)
Students, faculty, staff and students have access to over 12,000 full-text periodicals through our Serial Holdings List (EBSCO A-to-Z). Subscription journals and electronic journals from Galileo (Georgia Library Learning Online) are merged into one list providing borrowers with easy access to periodicals. Online students or individuals doing research at home may take advantage of these full-text periodicals. The Serial Holdings List can be sorted by Title or Subject. Click on the Serial Holdings List (EBSCO A-to-Z) link to access the Serial Holdings List of periodicals. The Galileo password may be required to obtain access to the full text of the article. The Galileo password is emailed all Students, Faculty and Staff.
GALILEO (Georgia Library Learning Online
A World Wide Web-based virtual library, GALILEO provides access to multiple information resources, including secured access to licensed products. Participating institutions may access over 100 databases indexing thousands of periodicals and scholarly journals. Over 2000 journal titles are provided in full text. Other resources include encyclopedias, business directories and government publications. Go to the GALILEO website to access GALILEO tutorials. Click on the link above to access GALILEO. The Galileo password is emailed all Students, Faculty and Staff.