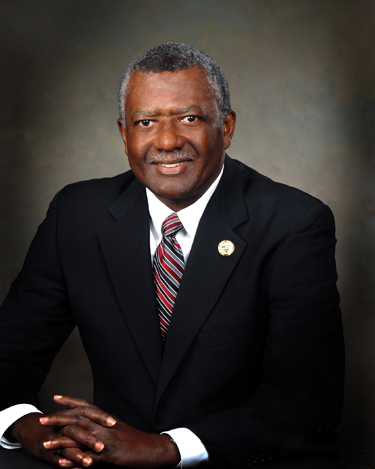 Written by Dr. Anthony O. Parker
While channel surfing, at approximately 11:15 PM on October 23rd, I found a tape-delayed football game between the Montana Grizzlies and the Idaho Vandals. Why was I watching the Grizzlies and the Vandals, you ask? It's because South Carolina State played Delaware State in Dover. The SC State game was also tape-delayed, and I wanted to see my SCSU Bulldogs in a victories effort. However, I couldn't find the SC State vs Delaware State game on any ESPN network channel. As such, I opted for the Grizzlies and Vandals.
This turned out to be a good thing. While watching the game, it became evident that both Montana and Idaho recruiting staff understood inclusion. The population of Montana is approximately 1,069,000 with an African American population of 5,300 or 0.500%. Based on my observations of the sideline and the picture on the team website, approximately 24 percent of the 70 players are African American. Further, the population of Idaho is approximately 1,800,000 with an African American population of approximately 12,000 or 0.700%. Again, based on my observation of the sidelines and the picture on the website 43 percent of the 70 players are African American. It's apparent that both universities surmised, that it would be far less likely that either college would reach their athletic goals if they didn't recruit players based on football talent and academic acumen.
How does this relate to Albany Technical College? Six of the seven counties served by Albany Tech are majority-minority communities. The seventh county has a substantial African American population. Let's assume that African American males and females are equally distributed in the Albany Tech service delivery area. African American females represent our most successful student demographic. African American males are ranked 4th. They represent the least successful group in terms of placement, graduation, retention, and enrollment. I certainly don't believe that African American males have less talent. In my career, I've observed thousands who are extremely successful in their educational and personal lives. They succeed when they are included or when they include themselves.
I'm not writing to blame those who excluded us in the past. I'm also not advocating for a decline in the success of non-African American males. It's not my purpose to blame anyone's ancestors. I'm simply acknowledging that African American males have not earned as much economic utility as other demographic groups (in SW Georgia). African American males must gain more economic utility through higher education.
The administration at Albany Tech is committed to encouraging them to close the gap. This gap can be closed without depriving any other citizens of resources and opportunities. The gap can be closed without depriving any other citizen of their 14th Amendment right to due process. As I've stated on several occasions, ATC is unable to offer an adequate number of graduates from any of our demographic groups for regional employers. Although we've ranged from 1,800 and 2,100 graduates during the past five years, we still come 600 graduates short. The COVID pandemic has exasperated the situation.
Lastly, the most underrepresented groups at Albany Technical College are (1) adults without a high school diploma or equivalency and (2) African American males. The University of Montana has won several FCS national championships. Further, they have a program strong enough to defeat the University of Washington, a PAC-10 FBS school. My goal is for Albany Technical College to be as strong at producing an educated workforce as the University of Montana is at earning Division 1-AA national championships. We will be more deliberate in our endeavor to be more inclusive. Stay tuned for results.