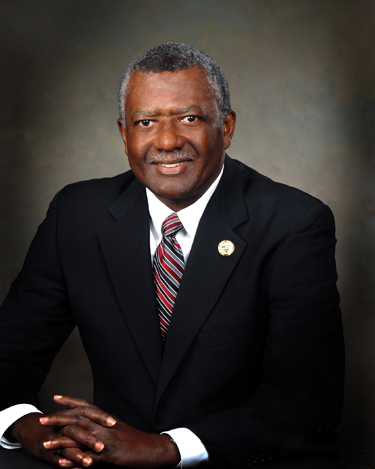 Written by Dr. Anthony O. Parker
When I fly into Albany I do my best to get a window seat. I hope the approach is from north to south. I enjoy seeing the landmarks such as Chehaw Park, the Georgia Power Lake, River Point & Flint River golf courses, downtown, Albany State, etc. However, I must admit, I'm looking for Albany Technical College. Yes, I'm biased. I'm proud of the work that my team has done in developing our campus. I think that we are the most attractive landmark on our side of town.
As we land, I consider the approximately sixty areas of study we offer. We are one of the most comprehensive of the smaller colleges in the Technical College System of Georgia. We offer programs in construction, personal services, business, manufacturing support, allied health, transportation, information technology, emergency response, hospitality, and economic development. But yet, I am very aware that passengers on the Delta Connector and those who travel on Slappey Drive, Newton Road, or Lowe Road can't see the lives that are being changed for the better by Albany Tech.
Albany Technical College has a faculty with strong credentials who work hard every day to facilitate learning. We have students who come prepared to absorb all of the knowledge and information presented to them. We have staff willing to support learning and teaching. We have graduates who go immediately to the labor force and create economic utility for their employers and income for their families. We have graduates that have successfully matriculated at SC State, ASU, FAMU, Tuskegee, VSU, Mercer, Ga Southern, Georgia Southwestern, Fort Valley, UGA, Savannah State, and others. We have graduates who contribute as nurses, attorneys, surgical technicians, radiologic technicians, diesel technicians, hotel property managers, cosmetologists, electricians, air conditioning technicians, chefs, pharmacists, teachers, attorneys, truck drivers, firefighters, IT professionals, engineering technicians, entrepreneurs, paramedics, police officers, and many other occupations. There are too many to name. We have basketball players who've contributed to NAIA, Division II, and Division I programs and graduated.
We are TITAN STRONG! We look good from the air and from street level. However, that's the cover and not the book. It's what's inside that is of the greatest value. Come see for yourself.