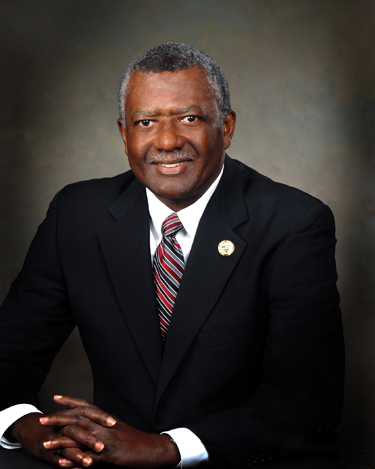 Written by Dr. Anthony O. Parker
Programs offered by the Technical College System of Georgia (TCSG) have high value and relatively low cost. Although cost and value are related, they are not identical. If the cost of an education experience is too high, regardless to the outcomes after graduation, enrollment of non-affluent students will decline. Even additional financial aid may not create much more than a marginal increase in enrollments.
Price rations scarce resources. When we perceive that the price is too high, we begin to search for the next best opportunity. From the other perspective, a reduction in cost alone will not increase demand. Some programs may not offer an adequate economic utility to justify the time that would take to obtain a certificate, diploma, or degree. Some programs offered by Albany Tech twenty years ago have little value to employers today. Thirty years ago, secretaries needed to be able to take shorthand and type at least seventy words per minute. Digital recorders and the Microsoft office suite have decreased the demand and value of secretaries and increased the demand and value for executive assistants.
What has been done to increase the value of a credential from a TCSG college? We've maintained a relatively low cost per credit hour generated. We've maintained a process to validate the value of the programs that we offer. New programs are vetted before they are offered. Older programs are evaluated before they are closed. High school students can earn 30 credits toward a workforce credential prior to graduation. Adult Education students can take advantage of Career plus HSE.
In addition, Albany Technical College offers high school students an additional 30 credits beyond traditional dual enrollment. Qualified high students may possibly utilize "Rebuild SW Georgia" to fund the 30 additional credits needed for an associate degree. High school students are eligible to enroll in 90 percent of Albany Tech's programs. Albany Technical College offers 40 programs that allow graduates the option to transition to bachelors degrees at four-year colleges. The cost of attendance for an associate degree at Albany Tech is likely significantly lower than the first two years at a private or public university. Adult education students may earn credentials through Career + HSE or Joint Enrollment / Ability to Benefit. Qualified traditional and adult education students may fund the cost of attending school through the HOPE Grant, PELL Grant, WIOA, and Rebuild SW Georgia programs.
Albany Technical College provides open sources (free) textbooks for all core courses. A student lending library has been created for textbooks for civil engineering, engineering graphics, electronics technology, mechatronics, and electrical/computer engineering.
Most importantly, over 93 percent of Albany Technical College graduates are placed in-field. Over 98 percent of our graduates have a positive placement. Martin Luther King, Jr. described poverty in a 1965 speech as the "the fierce urgency of now." Whether impoverished or affluent, consumers of education should consider technical education. Georgians should consider attending a TCSG college. Southwest Georgians should consider Albany Technical College. We offer education opportunities at high value.