ALBANY, GEORGIA – This year's Georgia Occupational Award of Leadership (GOAL) Student and Rick Perkins Award for Excellence in Technical Instruction (Instructor of the Year) for Albany Technical College will be presented at the Albany Rotary Club weekly meeting on Thursday, February 24, Doublegate Country Club, 3800 Old Dawson Road. The luncheon meeting will begin at 11:45 AM.
The GOAL student and Instructor of the Year for the college were selected late last year through a competitive presentation and interview process. Student and faculty nominees vie for the title of college winner in front of a panel of five judges. Instructor of the Year candidates compete in only one round and are scored by a panel of five internal college judges. GOAL nominees go through two rounds of competition, once with a five-member panel of internal judges. After the field is narrowed to three candidates, a second-round is held with community partners selected by the Albany Area Chamber of Commerce. For this year's competition, there were ten nominees in each category – student and instructor.
GOAL: James Gibney
James Gibney, a student at Albany Tech in Paramedicine Technology, was selected as the 2022 college GOAL winner. After a stint as a combat soldier in the U.S. Army and 13 years as a firefighter with the Albany Fire Department, Mr. Gibney decided to begin a new career as a basic emergency responder. He then came to Albany Tech to receive his advanced EMT training, and later this year, he will complete the course of study to be certified as a paramedic.
"It has not been easy," he said, "especially with a family, including two young sons, but I hope that my children will bear witness to what the technical college system can do for them. The quality of instruction I received from the faculty with more than 70 years of combined experience in the field has helped me achieve marketable skills and allowed me to pursue my passion for delivering the best possible care to patients even before they are transported to the hospital."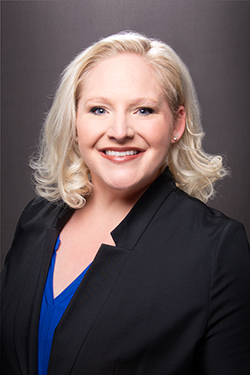 Rick Perkins: Ivey Spears
Ivey Spears, instructor and department chair for Dental Assisting at Albany Tech, was selected as the Instructor of the Year for 2022. Ms. Spears earned a bachelor's degree in music from Truett-McConnell University before deciding to change her career path by attending Albany Tech to become a certified dental assistant. While a student at Albany Tech, she was selected to represent the college as the 2012 GOAL winner, where she was selected as a regional winner and went on to compete at state. After working for four years in the field as a dental assistant and assistant in dental surgery, she returned to the college and became the department chair in 2017.
"I am a product of the technical college system and one of its most outspoken cheerleaders," Ms. Spears said. "I know the value it can add to your skillset and how it can prepare you for the workforce. I am now in my dream career of teaching the foundations of Dental Assisting to future assistants in the field. My favorite part of teaching is to see that light bulb moment when textbook material makes sense in the hands-on lab."
Mr. Gibney and Ms. Spears will be competing in the southern region of the competition on March 2 at the Tifton campus of Southern Regional Technical College. From each of the three regions, three semifinalists will be chosen to compete at the state level on April 18-20 in Atlanta. On the evening of April 20, the state GOAL winner and the Rick Perkins Award winner for the state will be announced. The state GOAL student is awarded a 2022 KIA automobile, and the Rick Perkins Award instructor is presented with a $2,500 cash prize and a hand-cut crystal award.
Local program sponsors include the Albany Rotary Club, the Albany Area Chamber of Commerce, and the Albany Tech Foundation. The Albany Tech Foundation also presents the college winners, both student, and instructor, with $500 for being selected.