Albany Technical College attends the Georgia Technology Student Association Engineering and Technology College Fair
ALBANY, GA – Albany Technical College (ATC)attended the November 12th to 14th, 2022 annual Engineering and Technology College Fair at the invitation of the Georgia Technology Student Association (GATSA). ATC was the star at the Engineering and Technology College Fair. While other colleges had one table presentations, Albany Technical College had the fascinating and exciting Mobile STEM Lab…a hit with the students, parents, and instructors throughout the State of Georgia.
The Mobile STEM Lab had hands-on demonstrations of actual circuits students build at Albany Technical College. Among the workstations were digital four-channel oscilloscopes and 30 MHz function generators with digital and analog signals, Fluke 180 Series Digital Multimeters circuits measuring voltage and current, Transformer circuits with 110V to 12V electrical wiring, control panel organization with DIN rails, relays, and alarm systems, PLC programming and wiring of sensors and actuators, microcontroller programming and interfacing.
"This was a unique opportunity for potential students to participate in activities at the College Fair using technology, science, and math. Albany Technical College is proud to be instrumental in helping students to see real-world applications that rely on these disciplines for current and future technological jobs," stated Dr. Emmett Griswold, President at Albany Technical College.
GATSA is a charter affiliate of the National Technology Student Association. Participants include middle to high school students enrolled or previously enrolled or interested in engineering & technology education pathways and STEM Education programs. Georgia Technology Student Association (TSA) chapters prepare students to be successful inventors, designers, creative problem solvers, responsible citizens, and leaders who will influence and build the future.
This is the first time Albany Technical College has participated in the GATSA Engineering and Technology College Fair. Held at the Jekyll Island Conference Center, this event, combined with the annual Fall Leadership Conference is designed to provide Georgia TSA members and advisors the opportunity to develop their leadership skills, communication, and team-building skills by attending hands-on workshops, seminars, and general sessions. This conference also provides for chapter members and advisors to gain knowledge of the various college and university STEM pathways.
Dr. Barbara Wall, the Deputy Superintendent for Career, Technical, and Agricultural Education (CTAE) at the Georgia Department of Education thanked Albany Technical College for participation with the comment:
"first-class participation for our students run by first class advisors and partners." One thousand eight hundred twenty-six students attended the fair. Furthermore, most colleges of the Technical College System of Georgia and Georgia system universities participated.
For more information about related programs or the Mobile STEM Lab at Albany Technical College contact Dr. Bandara Gamini, Electronics Technology, Instructor.
Email - bgamini@albanytech.edu | Phone -229.430.3606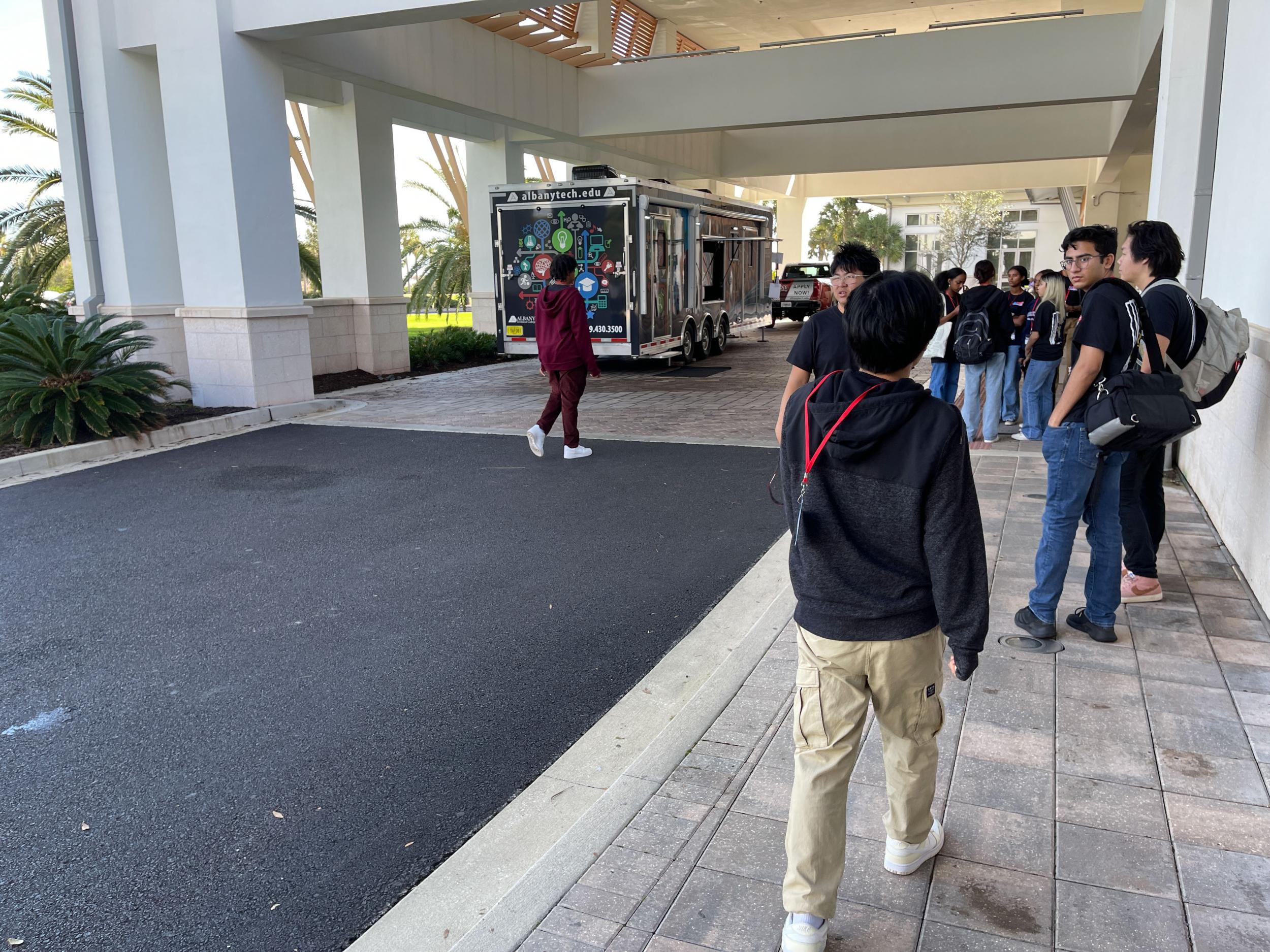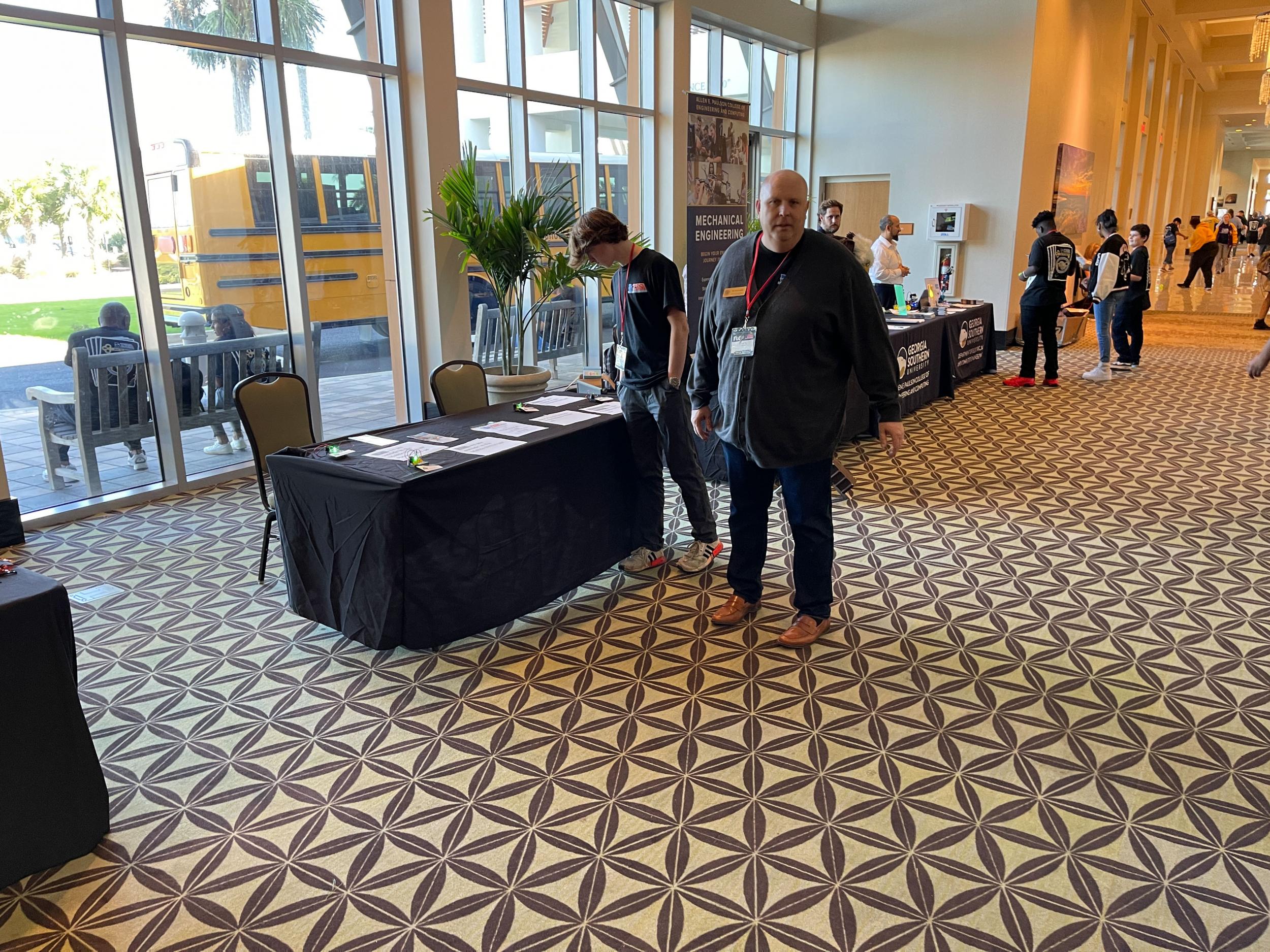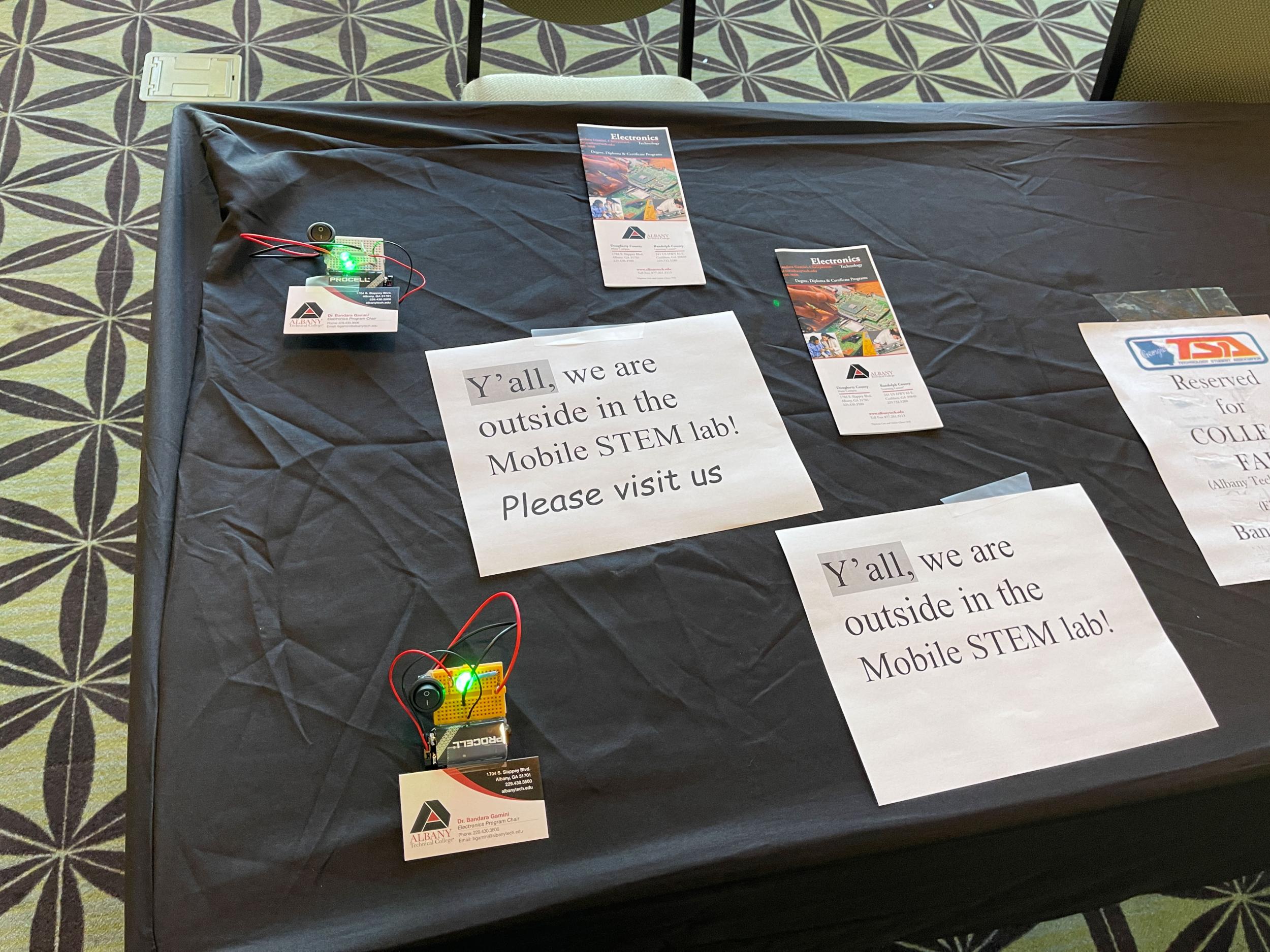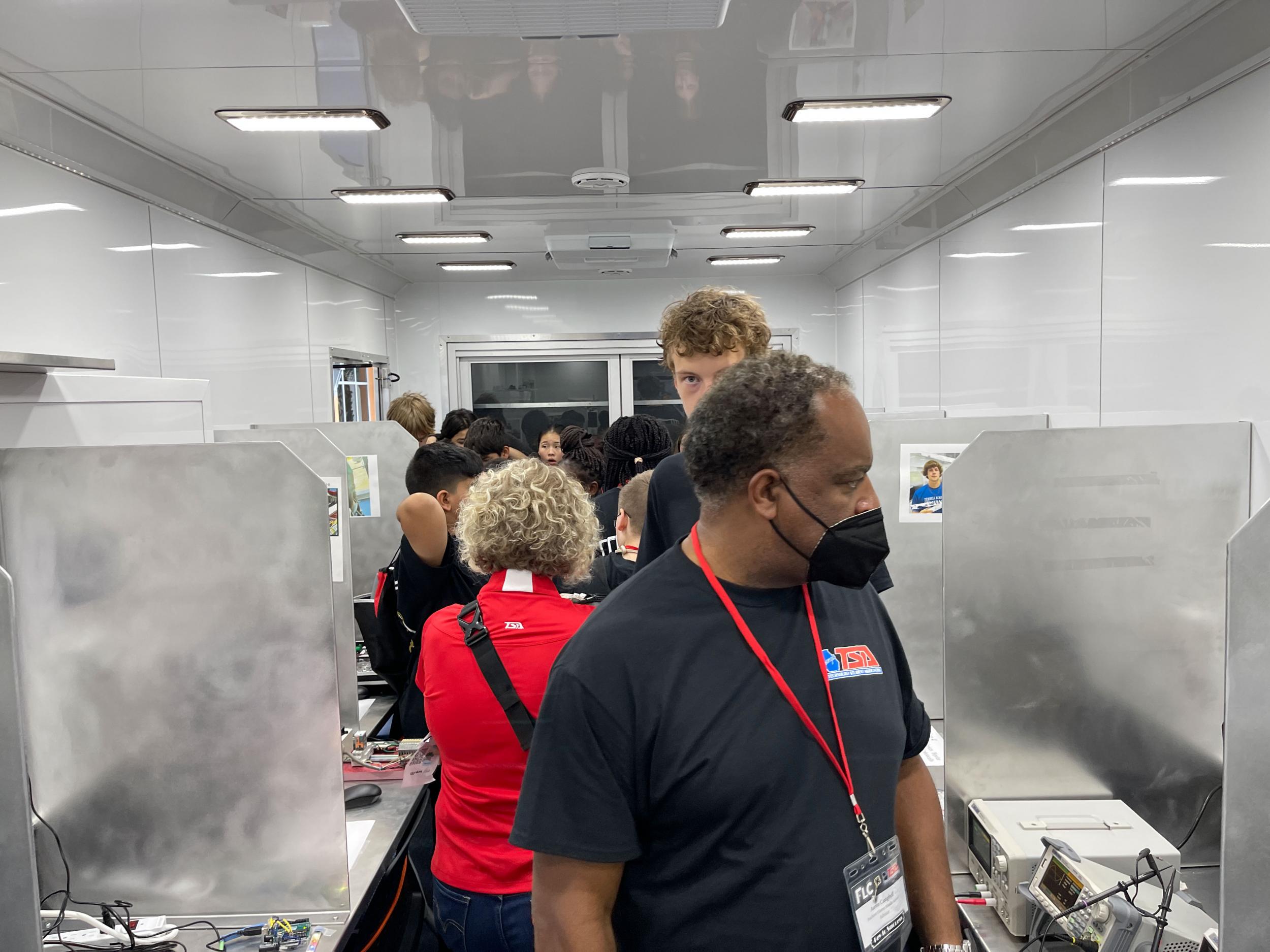 Photos attached: Photos show the setup of ATC's Mobile STEM Lab at the entrance of the Georgia Technology Student Association Engineering and Technology College Fair at Jekyll Island, Georgia.