Albany, Georgia – The results are in, Albany Technical College is proud to announce Keondra Turner, dental assisting student at ATC, won the Bronze medal in the 2021 SkillsUSA National Competition. Two other ATC students that were recognized in the top nine in their represented programs are LaDonna Milledge (Masonry) and Jasmine Kincheloe (Photography).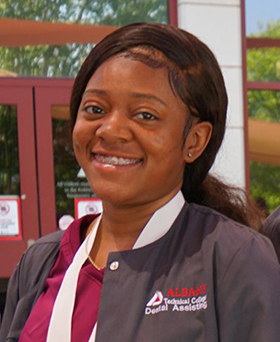 Keondra Turner
Dental Assisting, Bronze Medalist – Nationals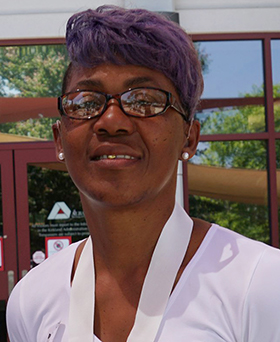 LaDonna Milledge
Masonry, Top Nine – Nationals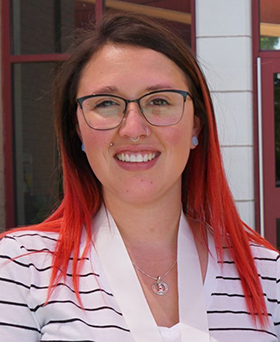 Jasimine Kincheloe
Photography, Top Nine - Nationals
SkillsUSA Championships are very competitive. The event features the best career and technical education students in the nation. The root of this competition begins locally and continues through the state and national levels. SkillsUSA's vision is to produce the most highly skilled workforce in the world providing every member the opportunity for career success.
SkillsUSA is recognized by the U.S. Department of Education and Labor as a verified talent pipeline and skills-gap solution provider. SkillsUSA has more than 400,000 members made up of hundreds of thousands of students and teachers, inclusive of alumni and lifetime members. Members are organized into chapters in 53 state and territorial associations. SkillsUSA was founded in 1965 and has served more than 13.8 million members.
---
About SkillsUSA
SkillsUSA is a nonprofit partnership of education and industry founded in 1965 to strengthen the nation's skilled workforce. Driven by employer demand, SkillsUSA helps students develop necessary personal and workplace skills along with technical skills grounded in academics. This SkillsUSA Framework empowers every student to succeed at work and in life, while helping to close the skills gap in which millions of positions go unfilled. Through SkillsUSA's championships program and curricula, employers have ensured schools are teaching relevant technical skills, and with SkillsUSA's new credentialing process, they can now assess how ready potential employees are for the job. SkillsUSA has more than 372,000 annual members nationwide in high schools, middle schools and colleges, covering over 130 trade, technical and skilled service occupations, and is recognized by the U.S. Departments of Education and Labor as integral to career and technical education. With the addition of alumni, membership last year was 434,141. SkillsUSA receives in-kind and financial support from more than 650 national partners and has served more than 13.6 million members since 1965. For more information: www.skillsusa.org