Interested in online classes that will work with your busy schedule?
Albany Technical College offers 100% online classes and are designed to give you the freedom to work from where ever you have internet access at a time that best suits you. Below is a list of degree, diploma and certificate courses that we offer online:
Degree, Diplomas and Technical Certificates of Credit Available Online
Degrees, diplomas and technical certificates are awarded to students who complete a very specific and specialized listing of courses that concentrate on the students' area of interest. In general, a student can earn a technical certificate of credit within one to three semesters of course work (depending on the work load attempted). All courses required in a technical certificate can be applied towards the pursuit of a diploma or degree with the student's area of interest.
Associate of Applied Science (AAS) Degree Programs
Accounting Technology
Business Technology
Business Logistics Management
Business Management
Computer Support Specialist
Criminal Justice Technology
Cybersecurity
E-Commerce
Fire Science Technology
Health Information Technology
Hotel, Restaurant and Tourism Management
Marketing Management
Operations Management
Diploma Programs
Accounting Technology
Business Technology
Business Logistics Management
Business Management
Computer Support Specialist
Criminal Justice Technology
Cybersecurity
Fire Science Technology
Hotel, Restaurant and Tourism Management
Marketing Management
Technical Certificate of Credit Programs
Basic Fire Officer
Criminal Justice Specialist
Customer Contact Specialist
Entrepreneurship
Fire Officer I
Fire Officer II
Industrial Operations Technician
Logistics Management Specialist
Microsoft Office Application Specialist
Office Accounting Specialist
Quality Assurance Specialist (Lean Six Sigma Green Belt)
Service Supervision Specialist
Supervisor /Management Specialist
Supply Chain Management
Online Courses Albany Tech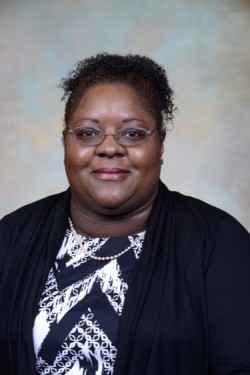 Logistics Education Center, Room 121
Read Bio