TEAAMS Hours of Operation
Monday - Thursday | 8:00am - 5:00pm
Friday | 8:00am - 4:00pm
Teaching Empowering African American Males To Succeed
About Teaams
Albany Technical College's new TEAAMS project aims to ensure that African American Males are fundamentally prepared to be successful. The TEAAMS project will lend the assistance needed to help them navigate and persist through both internal and external challenges. The TEAAMS project is designed to ultimately improve their educational outcomes all the way through completion. The TEAAMS project, will engage students both academically and socially, and allow them to engage in meaningful learning environments that are infused with opportunities of experiential learning designed to extend students' learning experiences beyond the classroom and into the local communities.
---
Why Join TEAAMS
Connections
TEAAMS members will bond through peer feedback
Attend monthly "Empowerment Sessions"
Collaborations on TEAAMS projects
TEAAMS members will host an annual
"Empowerment Summit"
TEAAMS members will attend annual Academic Exploration Activities
Mentorship
Mentorship facilitates a sense of connectedness
Increases self-esteem
Set S.M.A.R.T goals with a Mentor
Mentors offer encouragement throughout matriculation to graduation
Collaborative/Active Learning
Be a part of the TEAAMS community of learners
Work as a team to problem solve, complete tasks and create products.
Enroll in College Success course with otherTEAAMS peers.
Mental Health
Increase Mental Health Awareness
Have access to a Certified Mental Health Counselor
External Collaboration/Partnerships
TEAAMS members will partner with an organization that places heavy focus on empowering African American Male Youth and serve as a Mentor to youth.
How to become a member
If you are interested in becoming a member of TEAAMS please contact Quanta Bell, Project Director for African American Males at 229.430.1708 or qbell@albanytech.edu
TEAAMS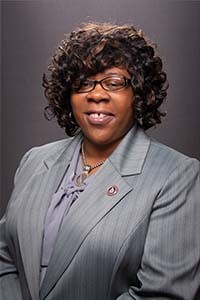 Quanta Bell
Project Director for African American Males
Carlton Construction Academy
Carlton Construction Academy