Call Box Locations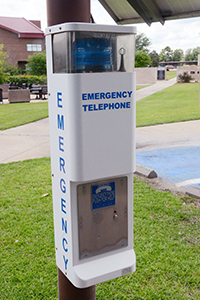 Emergency Call Boxes are located in the parking lot areas around campus.
To locate the call box look for the white metal stanchion clearly marked EMERGENCY.
To activate the call box in an emergency, simply push the button adjacent to the speaker and you will be connected the ATC/ASU Dispatcher.
A Police Officer will be dispatched to your location upon activation of the Emergency Call Box
---